the (under)world's favorite adult party game
Roll the die, draw a card, and get ready to quickly call out both naughty and nice substitutes for hundreds of Satan's favorite words.
Will YOU be the first to win the game by safely passing through the Gates of Hell?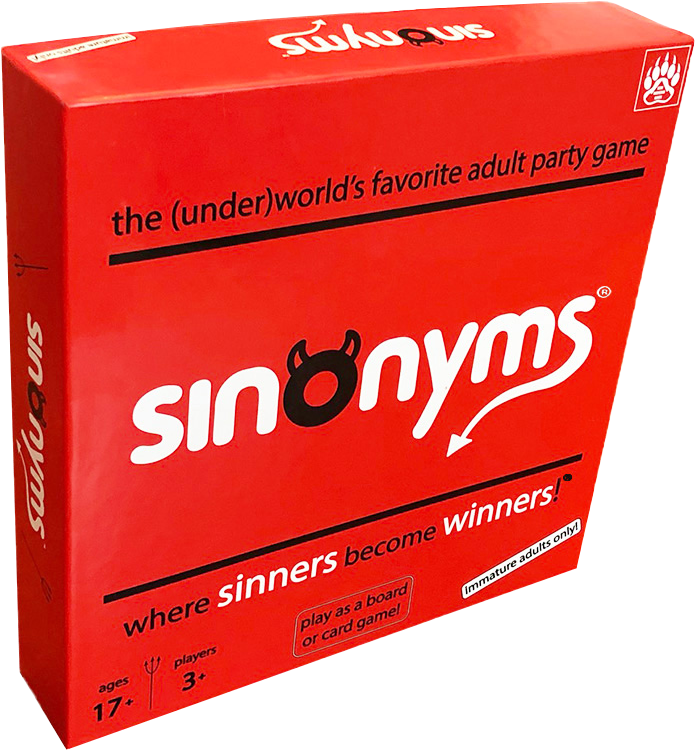 Where Sinners
Become Winners!
Raunchy, rowdy, and rapid-fire
Perfect for every gathering of twisted and immature adults.
Choose the level of adult content
Red cards will generate more "sinful" and offensive SINONYMS than black cards. Consider yourself warned!
Play as a board game or card game
Not enough time or space to play SINONYMS as a board game? No problem! You can also play SINONYMS as a card game.
Play multiple times in one sitting
30–60 minutes average play time makes it easy to squeeze in a game (or three).